The EcoPellet Wood Pellet Boiler Supplied Throughout France
A smart, carbon neutral heating solution with a serious fuel cost saving.
The EcoPellet is a highly efficient, modern and compact whole house heating pellet boiler. Its integrated pellet hopper and space saving design make it the perfect choice for domestic heating. The EcoPellet is future proofed with intelligent programming and is also web connected so you can turn on and off, change settings or boost from your phone, tablet or computer.
The EcoPellet is simple in construction and does what it says on the tin withthe added bonus of allowing you to keep tabs on your fuel spend.
Download our brochure using the tab below for technical details, model sizes and to see images of an installation from start to finish.
CERTIFIED CLASS 5 EN303-5

INTEGRATED SPACE SAVING PELLET HOPPER

AUTOMATIC LIGHTING AND CLEANING

90% EFFICIENCY OPERATING FROM 30 - 100% CAPACITY

FULLY PROGRAMMABLE INTELLIGENT CONTROLS

WEB CONNECTIVITY USING HOME WI-FI

HOT WATER MODULE AVAILABLE

APPROX 1.52 M2 FLOOR SPACE REQUIRED

30% PLUS LOWER FUEL COSTS IN COMPARISON WITH FOSSIL FUELS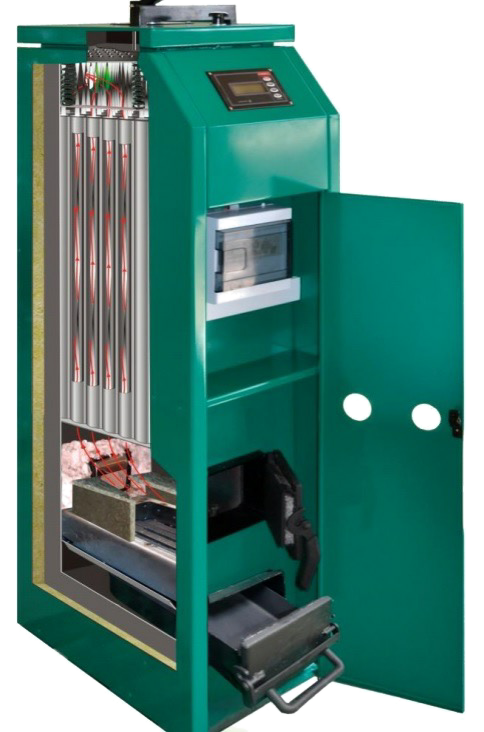 WE SOURCE DIRECTLY FROM THE FACTORY TO KEEP PRICES LOW
PELLET STORAGE
The integrated pellet storage hopper comes in sizes 150 - 1000 litres & is factory fitted with the pellet shoot & feed system. The hopper fits left or right of the boiler to suit.
Pellets are simple loaded in the top of the hopper by the sack. On average 3 weeks supply of pellet can be stored in normal operation. In winter anti-frost setting the pellet would last longer allowing visits away from home.
CONTROL & CARE
Smart controls with web connectivity are included in our standard package. Automatic lighting, fuel feeding & burn control is also standard.
The web connectivity allows you to control the boiler from afar but also allows the data to be checked by you, the engineer and manufacturer if necessary. An alarm is activated if paramaeters are outside the norm and you are sent an email or text.
We monitor your boiler for a year after installation, collecting data and receiving any alarms for action if required. This service can be extended.
ASH CLEANING
The EcoPellet is equipped with an automatic air compressor cleaning system to reduce ash cleaning of the boiler to just a couple of times per heating season.
FLUE SYSTEM
We can design and install your flue system. We use a twin walled insulated stainless steel flue system recommended for Biomass. If you have a suitable chimney we can use a single skinned system with approved liner.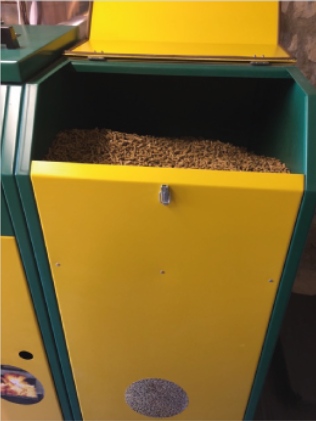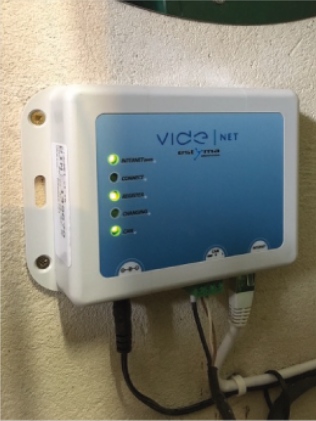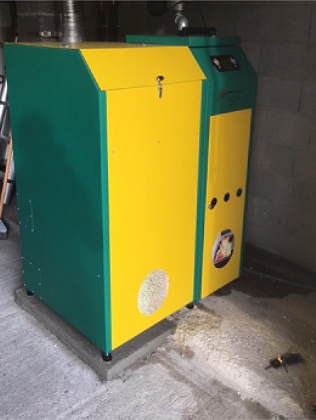 Automatic air compressor cleaning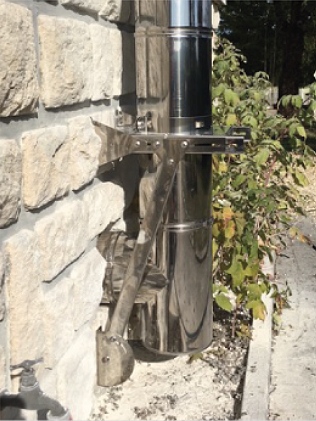 Designed & installed to your requirements
WHY CHOOSE PELLET HEATING
The efficiency of the pellet heating increases as the temperature decreases in winter making pellets a practical choice for heating your home.
Pellets are a byproduct of the wood industry and THE FASTEST GROWING ENERGY SOURCE IN EUROPE. When burnt the quantity of CO2 released equals that absorbed during its life cycle = carbon neutral.
Wood pellets of a controlled standard are now widely available in 15kg sacks delivered by the pallet from many local suppliers. Wood pellets are excellent value being about half the cost of electrical heating and currently approx. 30% lower than oil or gas with prices being more stable.
REDUCE FUEL HEATING COSTS

REDUCED RELIANCE ON LARGE ENERGY COMPANIES

REDUCE YOUR CO2 FOOTPRINT

LESS HASSLE THAN LOG HEATING
MAKE THE MOVE TO PELLET HEATING
THE COMBINATION OF SOLAR
WITH PELLETS IS GENIUS!
A small thermal panel can provide 200L of solar heated water daily. When combined with a pellet boiler it allows the boiler to be switched off for many months of the year. Our efficient solar panels work all year round making a significant contribution to heating water even in the winter. Your EcoPellet boiler will simply top up when required.
Contact us for details of our installation service in your area