Solar PV Systems Supplied Throughout France
KEEP IT SIMPLE – simply generate electricity with your own solar panels and use that electricity to power your home, business or pool and reduce your electricity bills permanently. This is called "autoconsommation" in France.
The sun provides more energy in one hour than humans use in a year yet only 1% of our energy currently comes from solar. Capture your own free solar energy with industry leading solar systems installed quickly and efficiently by QualiPV trained installers. There are no contracts, tariffs or gimmicks – you simply generate and use yourself, topping up from the grid when necessary.
We at Ecopower will design a system that fits your circumstances with any additional kit, monitoring or storage as required.
In the next 20 years we will see solar run villages, holiday destinations and solar will become the biggest energy source there is. Solar is a technology that works, is reliable, maintenance free and achievable for all.
THIS IS THR SOLAR CENTURY. JOIN THE REVOLUTION!
Reduce electricity bills considerably

Reduce reliance on the grid & large corporations

Simple to install, maintain & manage

No contracts, tarifs or additional meters

Flexible systems can be added to if your needs increase

25-30 year performance guarantees

Reduce your CO2 footprint with clean, green energy
Kit prices are the lowest they have ever been

By Reducing the number of electricity units bought from the grid

Avoid paying 30% plus TVA of additional charges on those units

Protection from future electricity price hikes

Reduced rates of TVA on small installations

Investment offset by the increased value of your home
RENEWABLE PRACTICAL ENERGY SOLUTIONS THAT DON'T COST THE EARTH
OPTIONS FOR FIXING SOLAR PANELS
At Ecopower we use 'on' roof aluminium fixing system that is low profile, strong and light. Being on roof allows airflow around the panels keeping them cool which improves the performance of the panel.
Your roof tiles stay in place making this system easier and cheaper to install and giving a more uniform, flatter finish.
At Ecopower we use the leading GSE Integrated mounted system. It is lightweight, watertight, flexible, and there are specialist flashings depending on roof style. Also Velux compatible.
Most suitable for new or regular roof types or when in a 'sensitive' planning location.
At Ecopower we use the Schletter aluminium frame system with light but strong module bearing structures needing no ground penetration, keeping siting costs and impact low.
Systems from 8 to 22 panels possible.
New to France our Micro PV ground mount holds 4 solar panels in landscape orientation. Galvanized steel permanent post structure on a simple one pad foundation. Flexible tilt angle can allow installation below 1.8m to void the requirement for Déclaration Préable. Designed specifically for domestic garden sites. Can be installed in multiples of 4 panels.
Coming doon to Ecopower. Car port specifically designed for fixing solar panels along with an integrated charge point for electric vehicles. Electric vehicle charging using renewable energy is providing sustainable transport for the future. Suitable for domestic and business use - please contact us for additional information.
MAKING THE MOST OF YOUR SOLAR SYSTEM
We set up our solar systems in "autoconsommation" mode or "self-use". This means you use the electricity you produce directly in your home avoiding the need to pay for electricity from the grid. Solar energy is produced from sunrise to sundown with the peak during a cloudless summer day. We can all switch to using our appliances, home electricals and pool equipment during the day to make the most of the free solar energy but there are also other ways to maximise the use of the precious solar energy we can produce. Here's how...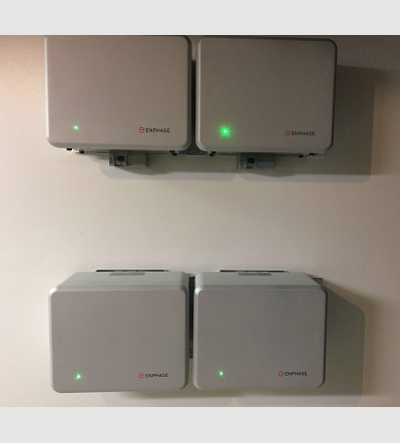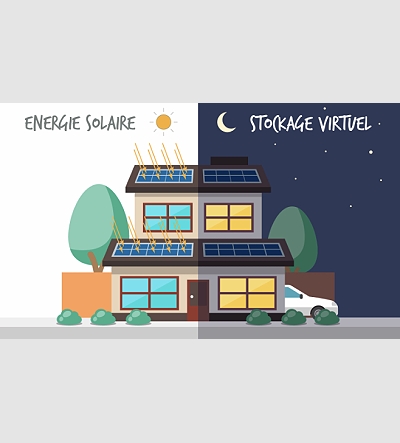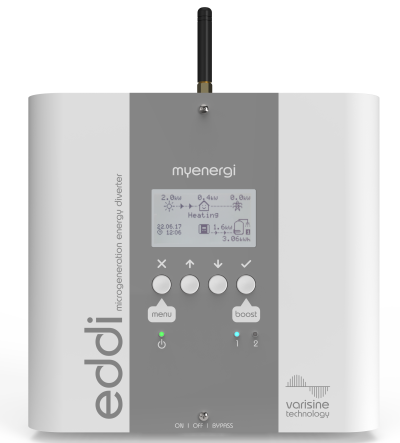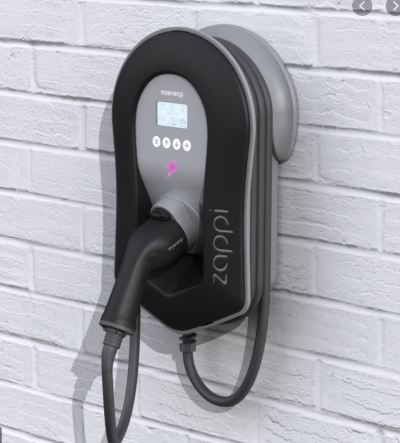 We use the Enphase AC battery - modular in design, simple to install, reliable and requires no maintenance. Max storage capacity 1.2KW/h per module. Suitable for running overnight fridges / freezers / lights etc.
New to Ecopower in 2020, we have linked to a company offering virtual battery storage allowing you to benefit from 100% of the solar energy you produce.
You produce solar energy from your solar installation and use some of that energy running your home and pool. On a bright sunny day, you may have excess energy you cannot use. Your Linky meter is able to detect this and register the KW hours of electricity you are sending to the grid. If you change your electricity supplier to Urban Solar Energy they will send back your stored energy when you need it before selling you energy from the grid.
This system is compatible with batteries and Eddi.
Eddi - is a smart energy management system for use with grid tied pv solar. Excess solar energy is diverted to the heating element in a hot water cylinder rather than being exported to the grid. Two heaters can be supported by the Eddi. Can also be used for under floor heating circuits, storage heaters etc.
Coming soon to Ecopower. Electric car charging that automatically switches to start charging your car when you have excess solar power. The future is solar.
PANELS
We use a range of highly efficient, high output, seek, black panels with excellent performance yields and 25-30 year performance warranties manufactured in the EU. Our panels are hail and frost tested and are salt, dust and sand resistant.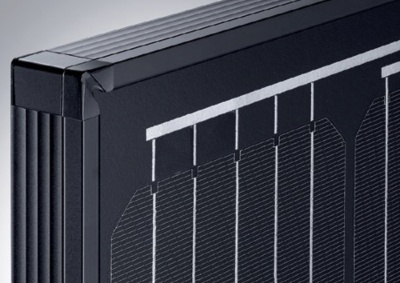 MICRO INVERTERS
Enphase Micro-Inverters IQ7 and IQ7+ maximise energy production allowing each panel to operate individual like it's own little power plant, simplifying the array design and increasing safety. Solar panels may be on top, but it is the inverter that does all the real work.
These micro-inverters carry a 20yr manufactures warranty and link the Enlighten monitoring.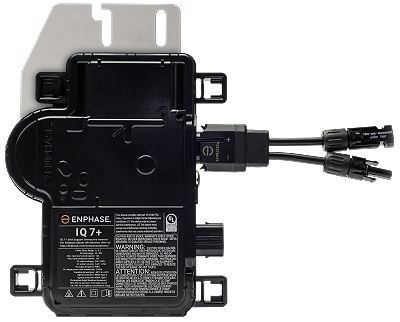 ENVOY
The envoy is the brains of the system, gathering data from your microinverters and delivering it to Enlighten software. It communicates in the other direction too letting us pinpoint any issue remotely.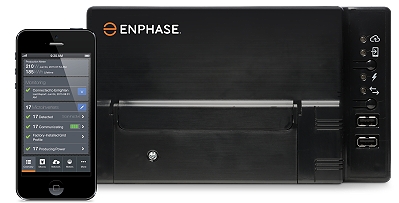 MY ENLIGHTEN
MyEnlighten is your window into your home energy. It turns Envoy's data into an easy to use Interface that lets you track your systems production and see your home energy usage.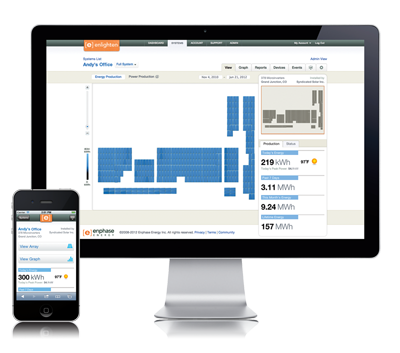 STORAGE
The Enphase AC battery is modular in design, simple to install, reliable and maintenance free. Quick and easy to install with the Enlighten monitoring with a max capacity of 1.2KW/h per module.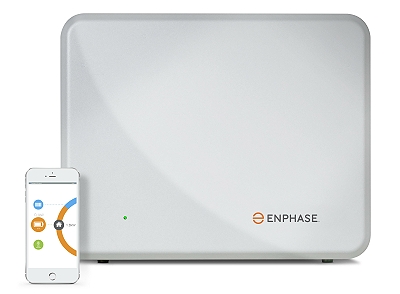 OPTIMISING SOLAR SELF USE
Whatever solar PV system you choose you will be making a big dent in your electricity bill but there are things you can do to maximise the use of the solar you produce making even bigger savings.
Running appliances such as the dishwasher or washing machine, slow cooker etc. and charging during daylight hours and one after the other will help you make the most of your PV system. Timer switches and delay programmes are available on most appliances allowing you to manage this more easily.
Eddi is a simple device that diverts unused solar energy to the electrical element of a hot water cylinder, storage heater etc. to start heating water and will ensure you don't need to worry about loosing any precious solar energy.
Keep your panels clean – PV systems require very little attention but will get dirty over time, reducing the output level. Cleaning every couple of years will optimise outputs.