WHO WE ARE
Ecopower is a family run business located in SW France conceived in 2008 out of a lifelong interest in renewable energies. Our intention is to source the very best and most practical in renewable energy systems at a sensible price and to help our customers to become as energy independent as possible. We do the hard work, researching and testing the very best systems on the market so you don't have to!
We have a personal approach dedicated to 100% customer service and promise to give our clients a 1st class service from start to finish and beyond. Our Director Paul, if not personally installing your system himself, overseas all of our jobs and is proud to report that most of our business is by recommendation or repeat.
Design, install and commission our solar and pellet boiler systems with you in mind

Handle all the paperwork, permissions, warranty registrations and provide all in a handy pack at the end of your installation

Work with an expanding network of likeminded artisans and installers to aid and assist with the maintenance of your installation

Insist that all installers are trained by us on the equipment they install

Deal directly with the manufacturers wherever we can to bring you the best prices

Keep you informed throughout your installation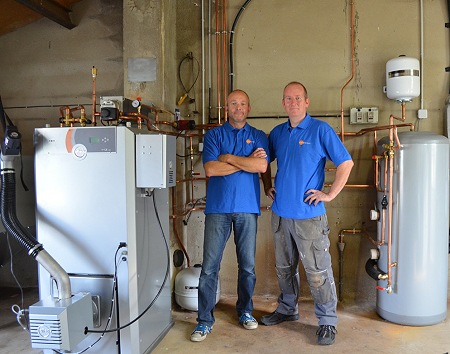 OUR INSURANCES & ACCREDITATIONS
Professionnel Qualifé RGE - Artisan RGE - network of over 62000 registered and checked for quality enterprises in France

Assurance de responsabilité décennale obligatoire

Responsabilité décennale liability for our sub contractors

QualiPV, Qualibois, Qualisol

Hetas H005DE Biomass, H004 Wet Appliance Installer

BPEC Domestic hot water storage systems

Kingspan solar accredited installer

Enphase accredited installer

Solar standards Association PV installer training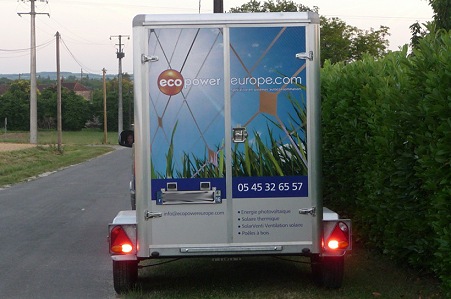 MC - Dept. 17
Solar Hot Water System
"I am so impressed with Ecopower. Lindsey answered all my questions promptly by email. Paul came for an initial consultation and explained the whole process. The work involved looked far more than could be done by one man but Paul completed everything with professional skill and very human cheerfulness. The work was completed well within the three days, even when it looked at one point as though rain was going to put paid to working on the roof (it didn't); safety was of prime importance for Paul. Having piping hot water and showers, free from the sun, is a marvel."
PC - Dept. 24
Pool Heat Pump System
"We installed a heat pump for our pool, which is larger than a lot of pools so I wanted something that was definitely going to work. These guys know what they are doing and what they are talking about. Their service is honest (they will tell you what's worth doing and what isn't); they are efficient, professional and good value for money. They also follow up after service so I feel if I had a problem they would help sort it out. I did some research with several other companies and I can genuinely recommend Ecopower."
PL - Dept. 86
Combined Pellet Boiler & SHW Water
"We contacted Ecopower as we were interested in a wood pellet boiler and solar hot water system. Paul took the time to explain the options and the advantages and disadvantages of different systems. When the boiler developed an issue Paul contacted the manufacturers and reprogrammed the system - great customer service. We would recommend Ecopower."
RG - Dept. 09
Solar Hot Water System
"We had the solar hot water system fitted in August last. In the late summer and Autumn we had little or no need for supplementary water heating as the tubes gave us 50c+ most days - more than enough for us and we have a 200l tank. In the winter, even on dull days, we have been getting a minimum of 25c so the immersion is used to top it up but still a big saving. Throughout Paul and Lindsey have been excellent - reliable, prompt and efficient. Paul was great on the installation - clean, tidy and pretty quick. He was also good company. In a nutshell I can recommend Ecopower without reservation."