REDUCE YOUR HEATING COSTS
A SMART AND SPACE SAVING PELLET HEATING SYSTEM
FREE HOT WATER FROM THE SUN
AWARD WINNING SOLAR HOT WATER SYSTEMS
GENERATE YOUR OWN ENERGY
WITH OUR SOLAR PHOTOVOLTAIC SYSTEMS
EcoPower Europe - Renewable Energy in France

REGISTERED OFFICE
SARL Ecopower,
2 bis Route du Charenton,
Beurac,
16200 Foussignac,
France

CALL US
If you would prefer to speak to us
directly you can call us;
in France 05 45 32 65 57
International
0033 545 32 65 57
E MAIL
If for any reason you cannot use the
form below, our email address is
info@ecopowereurope.com

FACEBOOK
Search for @EcopowerEurope on
Facebook or Messenger to find our
page easily.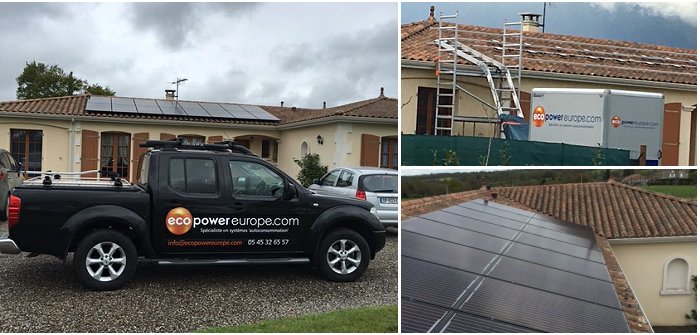 This 16 panel roof mounted PV system was installed in autoconsommation or self use on this property to supply free electrical energy. An Immersun was fitted to divert any excess to the heating element of a hot water cylinder.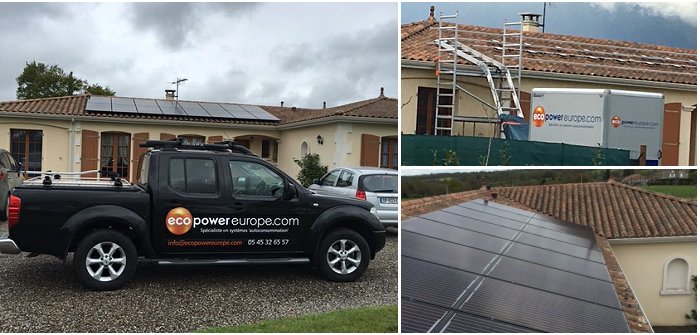 This 17KW EcoPellet boiler was installed to replace an ageing and inefficient and smoking oil boiler in a 170m2 sous sol house. It is web connected to allow the owner to turn it on and off during his frequent trips away.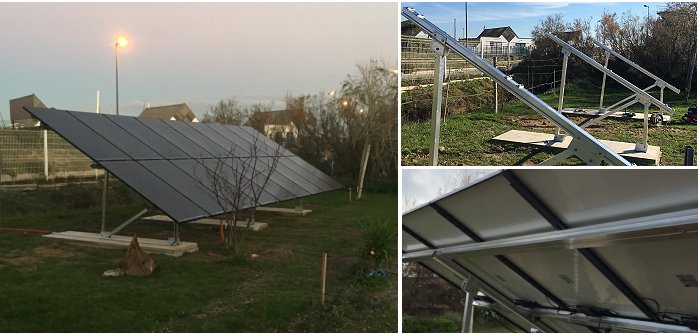 This ground mounted solar PV system of 18 panels was installed to help offset the electrical running costs of a gite and holiday home complex with a large pool with heat pump heating.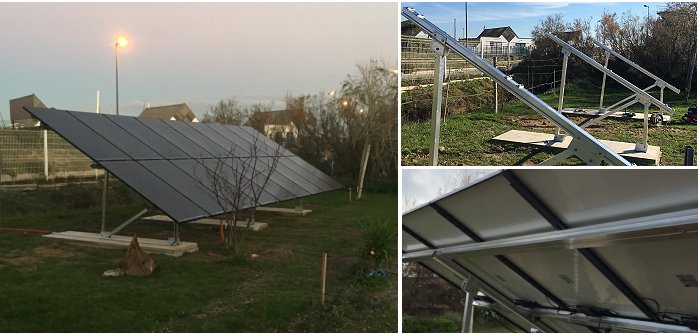 We installed a 33KW Ecopellet boiler with 420L integrated hopper linked to an HP400 solar hot water system in this project. The heating supplied under floor heating downstairs and radiators upstairs. A water softener was also added to make the pipework a little more complex!
This 20 tune hot water system was fitted to provide 210L of hot water daily for a client in the Charente Maritime.
This 33KW EcoPellet was fitted with an integrated 420L pellet hopper with a stainless steel flue to a large Charentaise style stone house with no previous heating.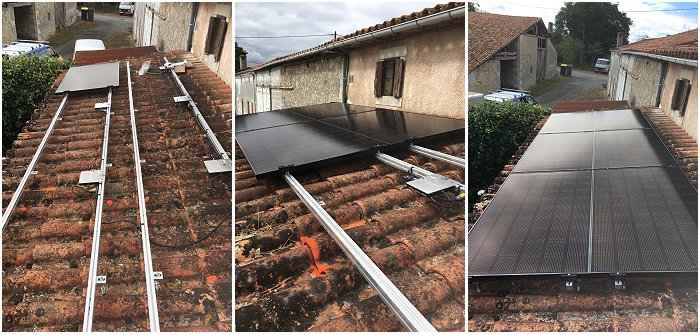 This 6 panel solar Pv system was roof mounted using high rated black Mono panels and fitted with an Immersun to provide electricity to the property with any excess being diverted to an electrical ballon to start heating the water in a cylinder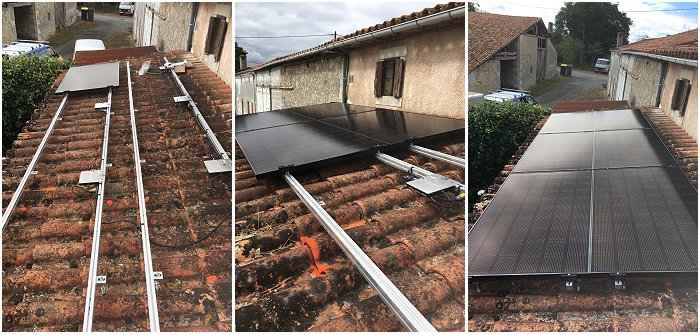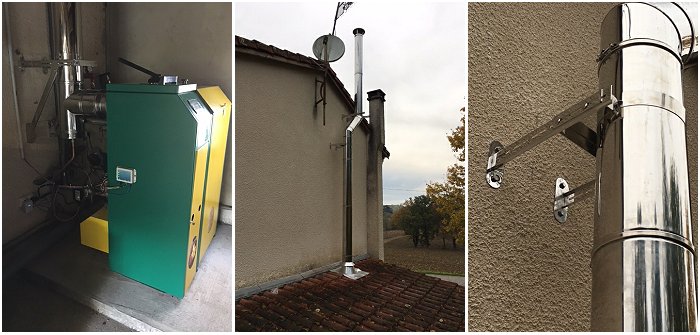 This 17KW EcoPellet with 420L hopper and stainless flue was installed to replace an ageing oil boiler that had given up the previous winter. It is web connected so can be controlled by the owners from holiday or visits back to the UK.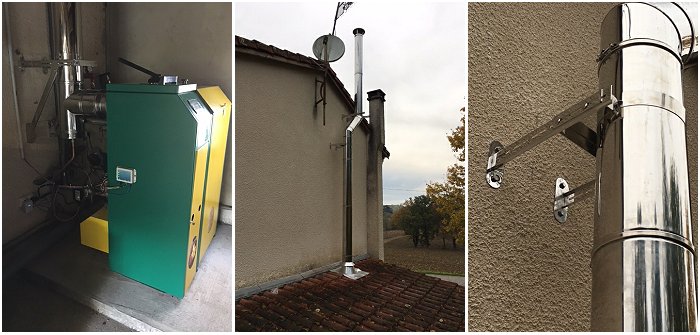 MC - Dept. 17
Solar Hot Water System
"I am so impressed with Ecopower. Lindsey answered all my questions promptly by email. Paul came for an initial consultation and explained the whole process. The work involved looked far more than could be done by one man but Paul completed everything with professional skill and very human cheerfulness. The work was completed well within the three days, even when it looked at one point as though rain was going to put paid to working on the roof (it didn't); safety was of prime importance for Paul. Having piping hot water and showers, free from the sun, is a marvel."
PC - Dept. 24
Pool Heat Pump System
"We installed a heat pump for our pool, which is larger than a lot of pools so I wanted something that was definitely going to work. These guys know what they are doing and what they are talking about. Their service is honest (they will tell you what's worth doing and what isn't); they are efficient, professional and good value for money. They also follow up after service so I feel if I had a problem they would help sort it out. I did some research with several other companies and I can genuinely recommend Ecopower."
PL - Dept. 86
Combined Pellet Boiler & SHW Water
"We contacted Ecopower as we were interested in a wood pellet boiler and solar hot water system. Paul took the time to explain the options and the advantages and disadvantages of different systems. When the boiler developed an issue Paul contacted the manufacturers and reprogrammed the system - great customer service. We would recommend Ecopower."
RG - Dept. 09
Solar Hot Water System
"We had the solar hot water system fitted in August last. In the late summer and Autumn we had little or no need for supplementary water heating as the tubes gave us 50c+ most days - more than enough for us and we have a 200l tank. In the winter, even on dull days, we have been getting a minimum of 25c so the immersion is used to top it up but still a big saving. Throughout Paul and Lindsey have been excellent - reliable, prompt and efficient. Paul was great on the installation - clean, tidy and pretty quick. He was also good company. In a nutshell I can recommend Ecopower without reservation."